Sitting down all day, and what to do about it...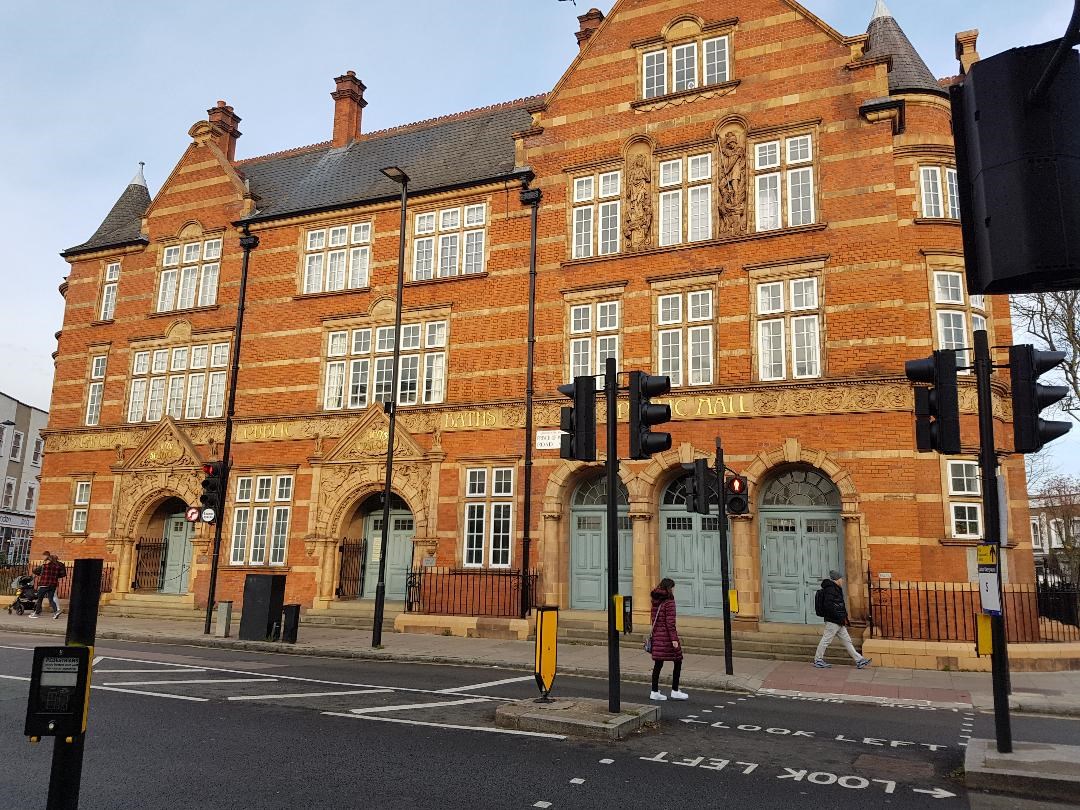 One of the perils of working in an office, something that is relatively new to me, is the amount of sitting that you do. As wonderful as computers are, I find, and I'm sure I'm not the only one, that after several hours staring at the screen the weight of lethargy that builds up is almost excruciating.
I've tried coffee, I've tried stretching, I've even tried having a nap on the couch (not the best idea, it tends to make it worse) I've tried smoking and I've tried going for a walk(that can help, a bit).
I've always like exercise and it tends to perks me up, but I've never tried it in the middle of a working day.
So, on to Google. Turns out there is a gym, with a pool, five minutes walk from The Studio. I never believe in omens unless there're favourable and this was looking good. Kentish Town sports centre is in a beautiful, grade 2 listed, brick and terracotta Edwardian building, redeveloped by Max FordHam (link below). The pool and the gym both have a skylight for lots of natural light. The gym is huge with lots of cardio machines, a weights area, stretching/yoga mats and a training space. So far I've never had to wait to use anything. Likewise, the pool, at least around midday day, has about six people in it. Sometimes we have a lane each.
And while I have no problem with kids, I don't mind swimming without lots of them splashing around. I hear them as I'm going about the place but I don't see them. It seems they have their own pool. Nice.
There are a myriad of things to do as well as trainers to help. You can join a workout group, start one of the many training programmes or just do your own thing. There are approachable and friend staff around to help if you have any queries, but nobody trying to sign you up to something you don't want. Always a plus with me.
So far it's working well. Around lunch time, when I'm feeling the slump, I take myself off to KTSC for half an hour in the gym or the pool. It clears my head and wakes me up. I'd thoroughly recommend it if you can make the time. Initially it can tired you a bit, but, you soon build up a stamina. And never do too much. If there's one trick to exercise I've found, especially in the middle of a working day, it's this: don't exercise until you drop, exercise until you're energised, otherwise, when the endorphins wear down so will you.
For the KTSC website, click here
For the Camden Council KTSC page, click here
For info about Max Fordham, Click here
For an artical from The Guardian, click here
Andrew