Virtual Meet-ups
Facing isolation can be frustrating, lonesome and it can effect our mental health. As such we are moving The Studio Workspace's community activities online. We call it the Virtual meet-ups. Join us every day and interact with likeminded people facing same challenges. You can join in on events such as, Monday Late Breakfast, Fika and even our Friday afternoon community drinks. Let's go virtual and support each other through the current challenge.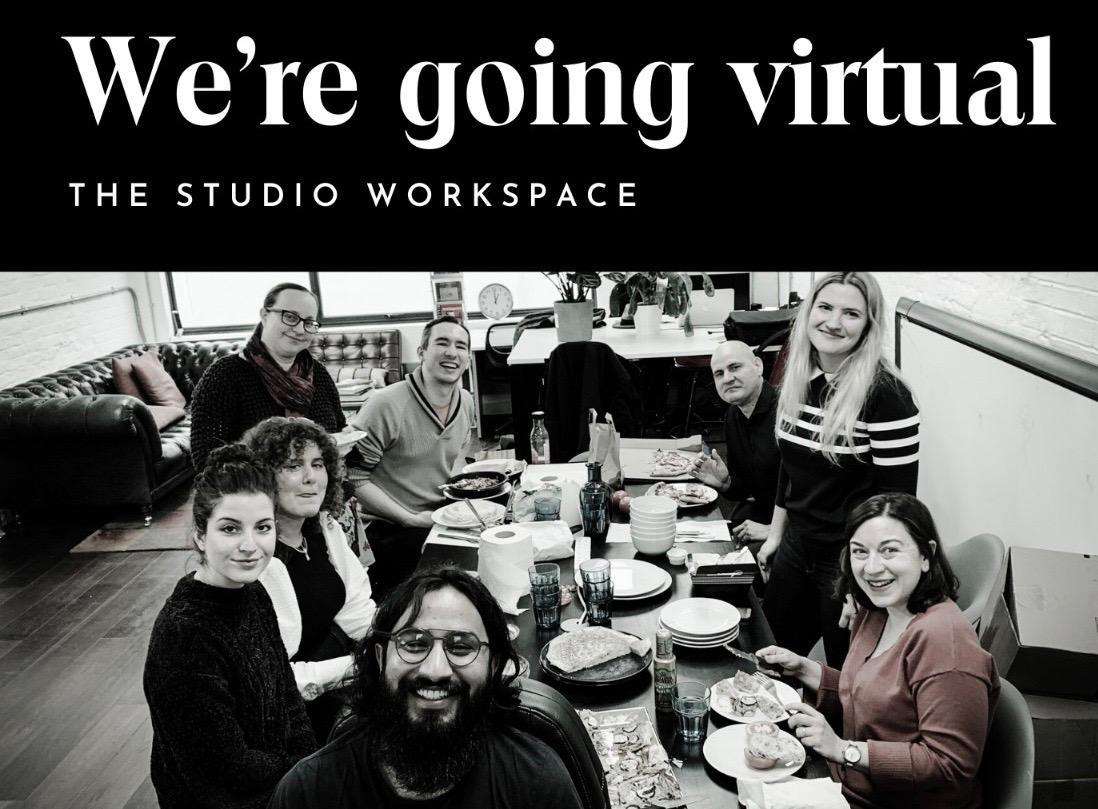 Taking care of your mental health
For those of you self-isolating, we understand this can affect your mental health, and so we are setting up a virtual meet-up and check-in with members of The Studio Workspace, to help and support each other through these trying times. The Studio Workspace members are what make this a great community, and we want this to continue through the tough times. Even though you may be alone, we want you to know that you are not alone.
Our virtual meet-ups
Monday Late breakfast (10:00)
Get your breakfast ready and enjoy it with the rest of The Studio Workspace's Community. Our virtual "Late Breakfast" every Monday at 10am, is the perfect opportunity to catch-up, share about our weekend and what we've got planned for the rest of the week. Of course, it's also the perfect time to discuss challenges and support each other.
Tuesday Afternoon FIKA (15:00)
Fika is often translated as "a coffee and cake break", which is kind of correct, but really it is much more than that. It's is a state of mind, an attitude and an important part of Swedish culture. It means making time for friends and colleagues to share a cup of coffee (or tea) and a little something to eat.
Fika cannot be experienced at your desk by yourself. That would just be taking coffee and cake. Even the mighty Volvo plant stops for fika.
Wednesday Social Work Hour (11:00)
The virtual environment of Social Work Hour together will promote an atmosphere that can foster our friendship and loyalty.
This hour is the perfect oppertunity to casually get on with your work, while at the same time socialising with the rest of our fun and supportive community.
Use this hour to work harder and be supportive of one another, every Wednesday from 11am-12noon.
Thursday Community Lunch (13:00)
Community Lunch is now gone virtual!
You can still join in and enjoy lunch with the rest of the community even if you're not in the space. How tasty… isn'y that?
Join us every Thursdays at 1pm-2pm for some community fun.
Friday Skive@5 Hangouts & Drinks (17:00)
Been working hard through the week? Of course you have. You deserve at moment to relax.
Join us every Friday at 5pm with your beverage of choice. Friends, roommates and colleagues are all welcome!
View our virtual meet-up calendar