The laex project at The Studio in Camden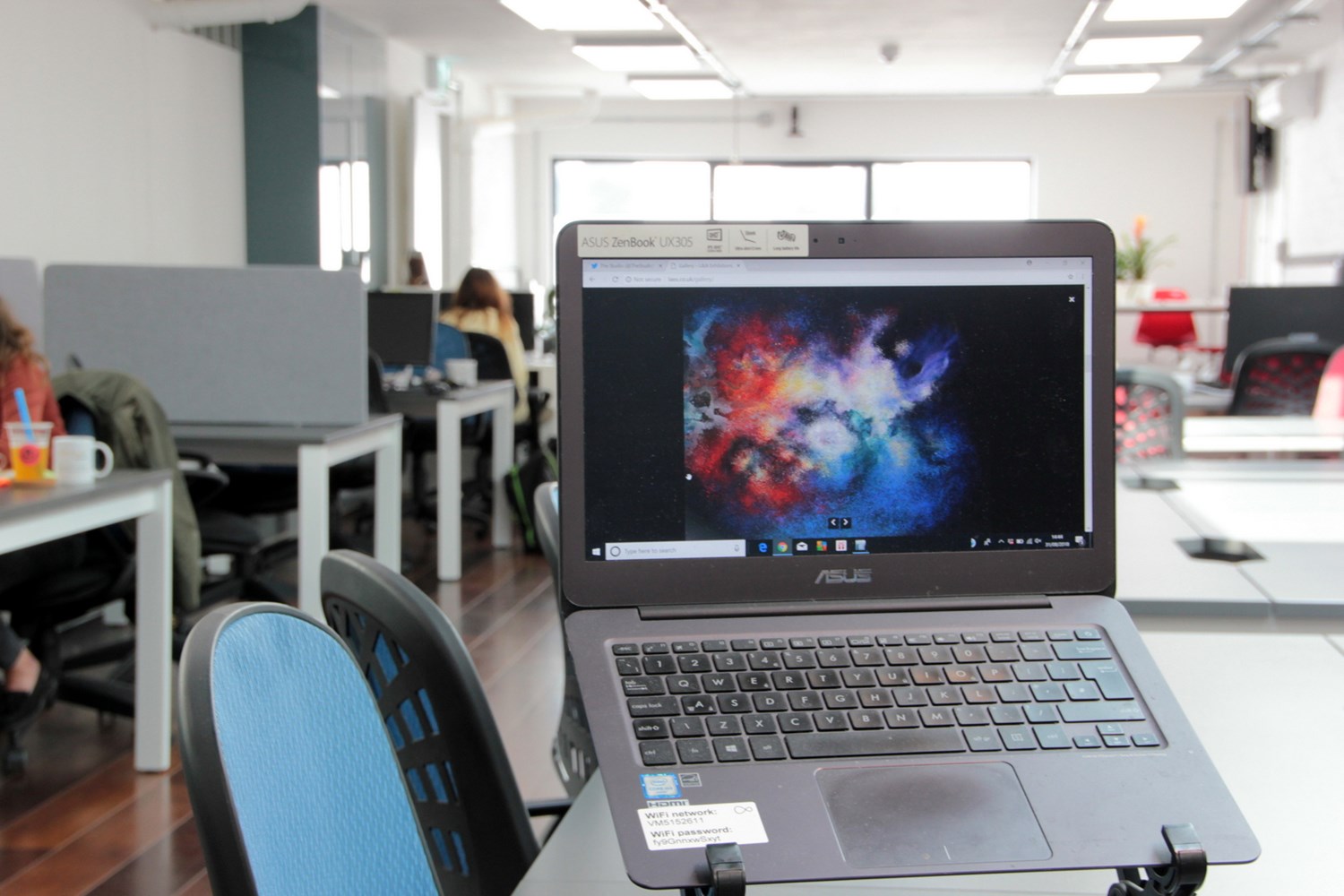 In the Impact Hub at Westminster we had a great time wrapping things up (The Cling Film Adventure, with Jez Prior) Hanging banners (with Este Cann) and generally experimenting with the 'art in the work place' idea. Now we've moved to The Studio (by invitation, so somebody thinks we're doing the right thing) a co-working space just opened up in Camden.
I've written before about the positive effects of having art around and office spaces are becoming a favourite place for this. And why not? We do often spend a lot of time in the office. A quick google search will lead you to numerous articles extolling the virtues of having art around. Not to mention that it's nice to have something around that you like to look at once in a while. I don't know if it directly helps me to focus but I like it, and even if the artwork does distract, it's only for a moment, a kind of transient distraction that can work as mental breather.
Once again I get to work with the art of my favourite artist, Jez Prior. Exploring yet more of the themes he's played with, a series of futuristic cityscapes and some perception warping rings, I've always loved the way he plays with perception, they work really well with the space.
New to work with for me and represented by our friends at Gabriel Fine Art, Ashima Kumar. A graphic designer turned fine artist and art therapist, she works with both traditional techniques and a computer. I was so intrigued I'm making a short video about her and the way she works and clarifying some of the ideas surrounding computers in art. That'll be a whole other blog piece.
I've always liked the idea of being involved in putting a place on the Art Map. While it would be tremendous to have an exhibition on in a famous gallery, how cool would it be to make a space known for it's exciting and interesting events. The art that we put up in The Studio will change and refresh as we experiment with the space and offer artists a chance the use the space itself as a canvas to work with.
More later.
Andrew.