Create. Collaborate. Connect.
The Studio Workspace in Camden, NW1 is a hub of innovation and inspiration.
We're building a community of creative professionals who share space, energy and ideas. We believe a better world is created through the combined accomplishments of compassionate, creative, and committed individuals focused on a common purpose.
Joining our diverse community of members and collaborators will inspire, connect, and enable you to develop your best work every step of the way.
We are the ecosystem to help take your initiative to the next level.
Looking for a new place to get stuff done?
Think for yourself
Not by yourself
Many creative start-ups and freelancers like the idea of working independently but not necessarily by themselves. The Studio Workspace is an open-plan, open-minded co-working space in the heart of eclectic Camden. You can run your business, your team, and client meetings all without the hassle of setting up an office.
We created The Studio Workspace for people just like you! Our community includes freelancers, start-up ventures, designers, developers and even some think tanks. The atmosphere is relaxed, collaborative, friendly, and creative.
It's the kind of community and space that makes you feel welcome.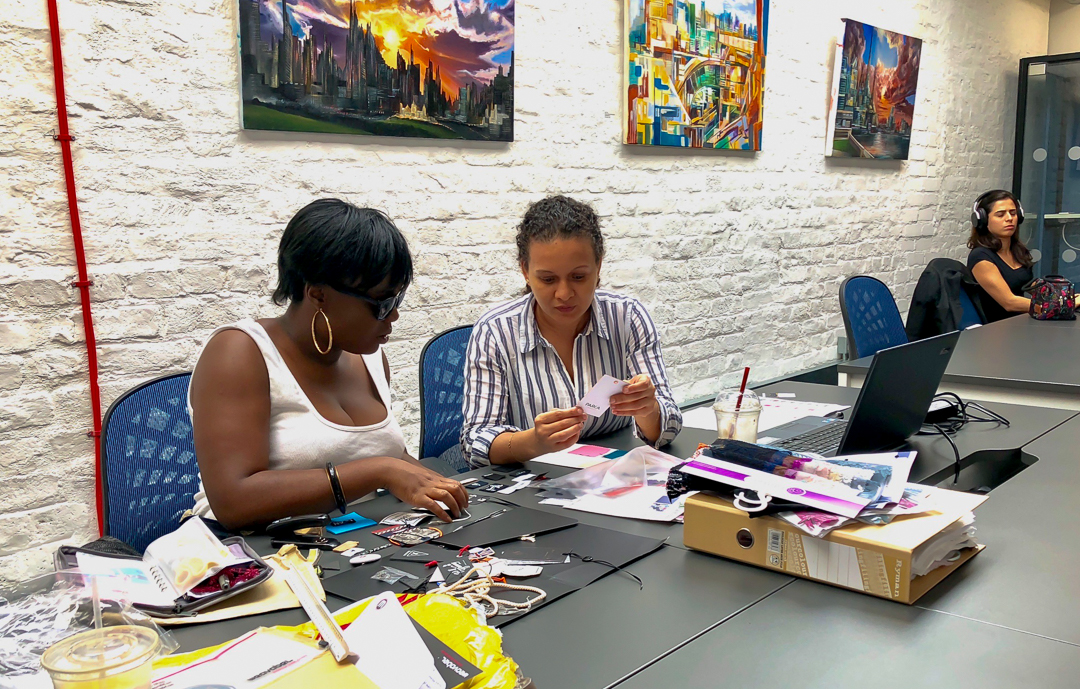 You don't just get a work-spouse, you get a work family.

Dhruve Shah
An atmosphere with a good balance of fun and hard work.

Stephanie Hunter
Super fast internet access and a great environment to work in.

H. Armstrong
Excellent space for freelancers and start-ups.

Hunter Hagen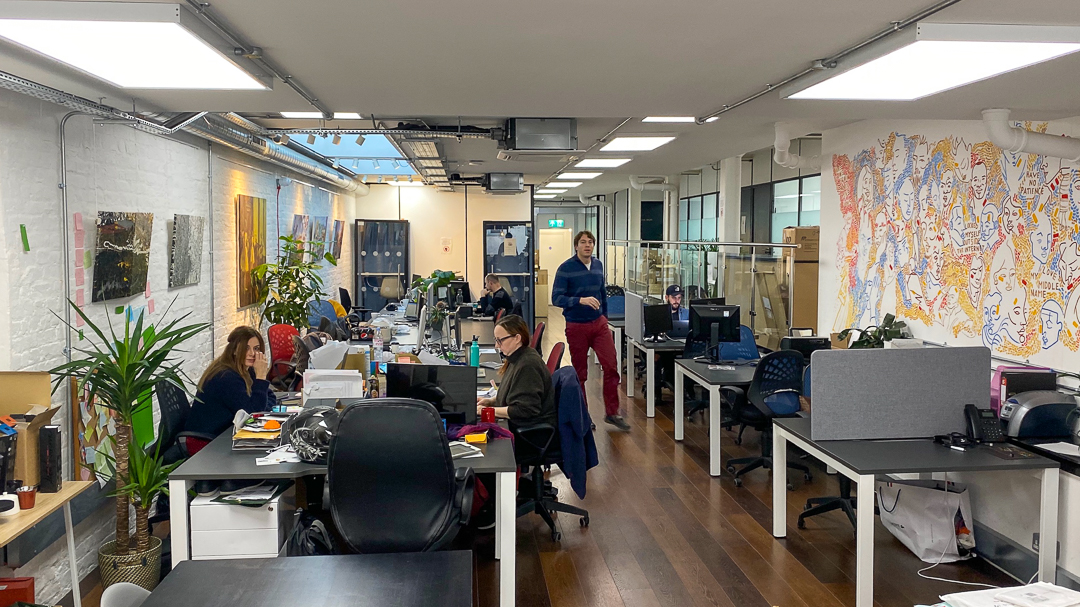 Open Plan Space
We have 3000 sq ft of airy, daylight filled space with plants and a stylish interior. All in a building with character and 70+ desk spaces.
Flexible Terms
Our flexible payment terms, run on a rolling month-to-month contract. Grow your business and upscale at any time.
Get in touch to find out our flexible terms for private office spaces.
High Standards
The space includes high-end amenities, including the office furniture, breakout spaces, the kitchen area and printer.
Our air conditioning & heating keeps the space at a healthy temperature all year round.
Some of our residents
Meet The Studio Workspace community!
These are amazing people doing incredible things
And You!
We're here to help. Let us know if you have any special requirements.
Cross-sector collaboration
With over a dozen different industry sectors represented as members of The Studio Workspace, the space offers your business the opportunity for collaboration. Make friends, be productive and have fun while working.
The Studio Workspace is London's most accessible co-working community for creatives, freelancers, & startups. Our shared workspace is truly unique, and built to provide you, and your clients, creative and professional environment you expect.
More than shared offices, The Studio Workspace community enables businesses to grow and succeed. We support you to achieve your aspirations – set new ones – and go again.
We want you to make The Studio Workspace your business home.